Why is Lonwow's EMT conduit more and more popular?
Views: 8 Author: Site Editor Publish Time: 2021-07-15 Origin: Site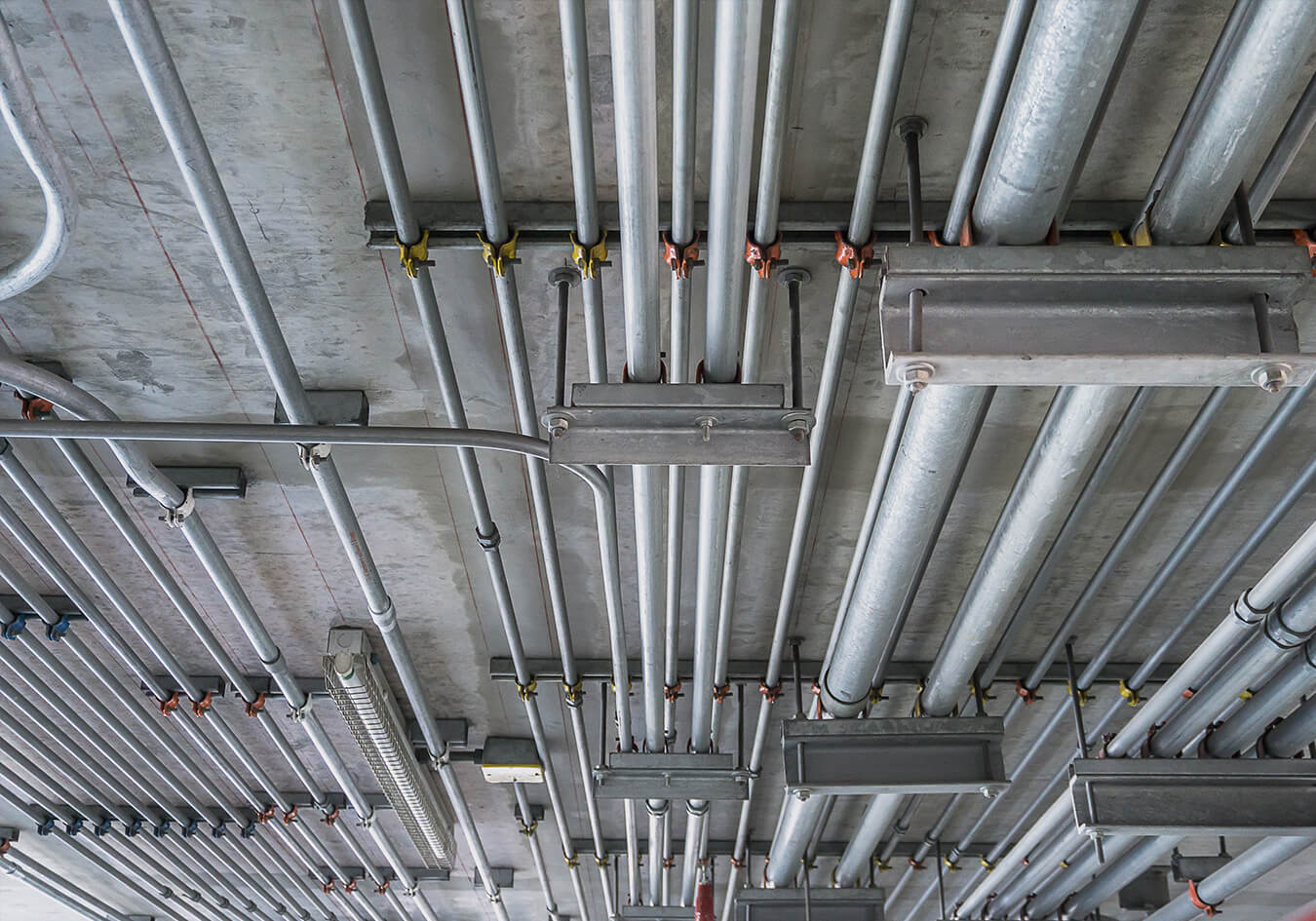 The application of steel pipes is very extensive in daily life. In all types of electrical projects, different types of conduits are used to ensure the safety of the building and the correct fixing of the wires. With the development of society, people's demand for steel pipes is also increasing.
EMT (Electrical Metallic Tubing) conduit, as one of the common conduit types in industrial and commercial products, is popular with people for its lightness, flexibility and affordable features. People usually use EMT conduit instead of galvanized rigid conduit because of its lower cost and lighter weight. EMT conduits are used in almost all electrical projects in commercial, industrial or warehouse buildings. EMT conduits are easy to purchase because they are sold in almost all hardware stores.
Lonwow's EMT conduit is made of cold-rolled steel plates and produced by resistance welding. The welds on the inner and outer surfaces are smooth and flawless, making it easy to thread. There is no burr on the edge of the nozzle, which can effectively protect the wires and cables. The surface is galvanized evenly, and the corrosion resistance is extremely strong. It has good ductility, ensuring that it can be bent and cut on site. There are no threads on both ends of the pipe, but it can be used with joints with or without threads. The standard size of EMT conduit is from 1/2 to 4 inches, and each is produced according to the standard length of 10 feet (3.05 meters), or according to customer needs.
As a manufacturer of steel pipe industry, Lonwow Industry Co., Ltd. is far ahead with its professionalism. It can be confirmed that Lonwow's EMT conduit has passed the specific standard test by internal and external quality control experts, complies with the American standard ANSI C80.3 (UL797), and has obtained UL certification. And regularly introduce third-party inspection service personnel and quality inspection personnel to ensure that the steel pipes that leave the factory not only meet its production and quality standards, but also meet the standards of its important customers.
Lonwow Industry Co., Ltd. has the most advanced manufacturing facilities and the highest quality EMT conduit, and the EMT conduit pipe produced meets the requirements of the United States, most of Europe and other countries/regions in the world. EMT conduits produced by Lonwow are often seen in shops, new buildings and renovation projects.
Warmly welcome all customers and friends contact and cooperate with us.