What is the purpose of EMT tube?
Views: 7 Author: Site Editor Publish Time: 2021-05-20 Origin: Site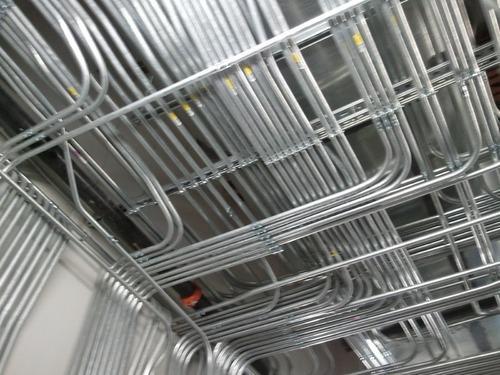 What is an EMT tube?
The welds on the inner and outer surfaces of the EMT conduit are smooth and flawless. The hot-dip galvanizing process and uniform galvanizing are used, so the corrosion resistance is extremely strong.
After galvanizing, the EMT conduit is covered with a transparent coating to further enhance the corrosion resistance. The EMT conduit is manufactured in strict accordance with the requirements of the new ANSI C80.3 (UL797) standard.

What is the purpose of EMT tube?
Lonwow's hot-dip galvanized EMT threaded pipe is a well-known threaded steel pipe widely used in the market today.
Lonwow's EMT conduit uses cold-rolled steel plates as raw materials and is produced by resistance welding. The welds on the inner and outer surfaces are smooth and flawless. The inner and outer walls are produced by hot-dip galvanizing, so the inner and outer walls have strong anti-corrosion ability.
In order to further enhance the anti-corrosion ability of Lonwow's EMT pipe, a transparent coating is covered on the surface of the zinc layer after galvanizing. The inner wall is smooth and easy to thread. The EMT threading tube has good ductility, which ensures that it can be bent and cut on site.
The standard size of Lonwow's EMT threading pipe is from 1/2"-4", and each is produced according to the standard length of 10 feet (3.05 meters). The finished packaging products of different specifications are wound with ribbons of different colors in order to distinguish the specifications.