What is the difference between Rigid Steel / Metal Conduit and IMC Conduit ?
Views: 3784 Author: Site Editor Publish Time: 2020-08-18 Origin: Site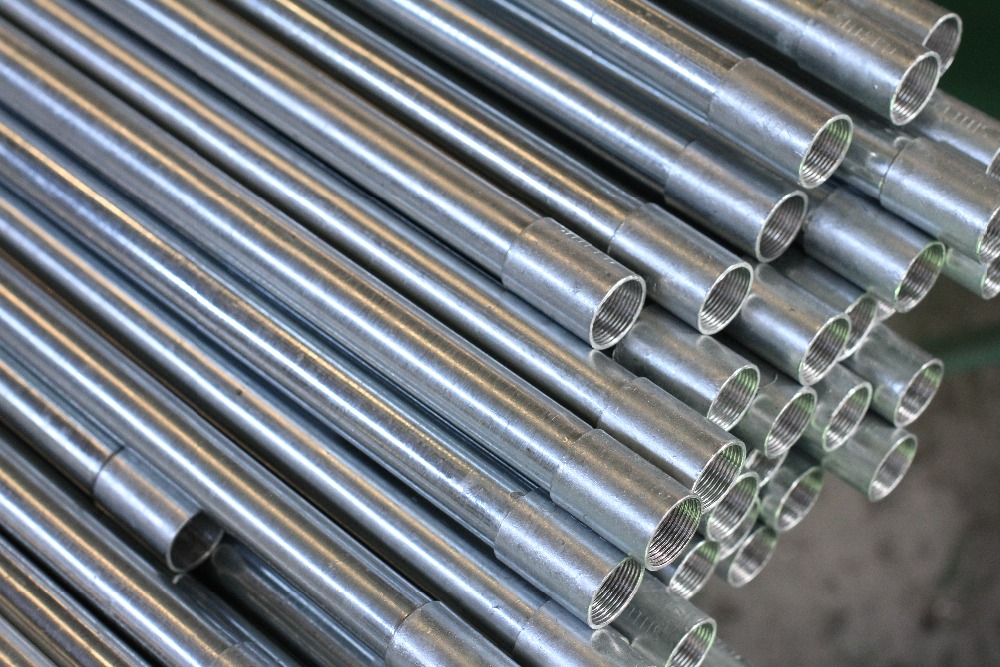 Rigid Steel/Metal Conduit (RSC/RMC) is a threaded raceway of circular cross section designed for the physical protection and routing of conductors and cables and for use as an equipment grounding conductor when installed with its integral or associated coupling and appropriate fittings.
Rigid Steel/Metal Conduit (RSC/RMC) :
The Rigid Steel/Metal Conduit (RSC/RMC) is produced in normal trade sizes from 1/2" to 6" in standard lengths of 10 feet (3.05 m). The rigid conduit is threaded on both ends, with a coupling applied to one end and a by size color coded thread protector to the other end as per table.
The RSC/RMC conduit is manufactured from high-strength steel, and welded by electric resistance welding process.It is zinc coated both inside and outside with hot dip galvanizing in such a way that metal-to-metal contact and galvanic protection against corrosion are provided.The exterior surface of the Conduit adopts a clear post-galvanizing coating to provide further protection against corrosion. The interior surface provides a smooth continuous raceway for easy wire pulling. The ductility characteristics of our conduits help for easy bending, cutting, and threading in the field.
Differences Between RSC/RMC and IMC Conduit:
First,in the weight,RSC/RMC is the thickest and heaviest type of steel conduit. IMC has a thinner wall and weighs about one third less than RSC/RMC. However, the lighter weight does not reduce its strength--IMC is considered as strong as RSC/RMC.
Second,RSC/RMC Conduit and IMC Conduit are interchangeable in most applications. They share the same thread and use the same couplings and fittings. They are used in the same locations and have the same types of support systems. RSC/RMC and IMC are both used indoors and outdoors, as well as underground. In addition, RSC/RMC may be installed either covered or exposed if it has been galvanized. RSC/RMC with coatings that are not zinc may have some temperature limitations, which are typically noted in the manufacturer's label. Both types of conduit allow you to install wiring without running boards and provide additional protection to the electrical system. RSC/RMC costs more in comparison to IMC, which is often one of the deciding factors in which type to use.