What are the features and applications of stainless steel conduits?
Views: 1 Author: Site Editor Publish Time: 2021-11-03 Origin: Site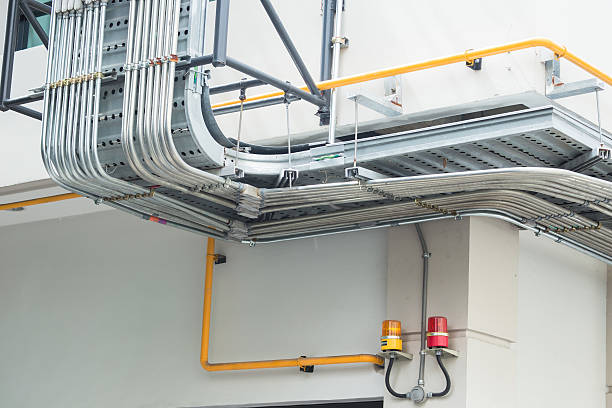 Stainless Steel Conduit is implemented to protect a facility's wiring throughout the inside or outside of buildings. Whether electrical, computer, security or other wiring or contents, stainless steel conduit will last for many years to come.
Stainless conduit is used in many corrosive environments where the conditions can surpass the limitations of traditional galvanized conduit, steel conduit, aluminum conduit, PVC and PVC coated conduit products.
It also stands up to extreme temperatures whether extremely hot environments or sub zero temperatures. Stainless steel conduit is a strong, durable exterior shell for electrical and other components.
Features:
Manufactured in type 304L and 316L stainless steel to meet the demands of any corrosive environment.
Polished with standard "brite" finish to increase corrosion resistance and aesthetic appearance.
Lonwow stainless steel rigid conduit is installed in the same way as any other metallic conduit; there are none of the labor-intensive procedures that come with PVC-coated installations, nor the complicated maintenance and repair procedures.
Standard NPT threads allow for trouble-free installations.
Approx. Heat Tolerance = -150°F to 1600°F.
Includes one coupling with each length purchased.
Applications:
Stainless conduit is specified in corrosive applications that exceed the limitations of aluminum, fiberglass, rigid steel, PVC, and PVC coated conduit. Lonwow's Type 304 and 316 stainless steel conduit meets and exceeds current requirements for wash down and harsh/corrosive environments and satisfies the strictest mandates for plant cleanliness by various state agencies and hundreds of common regulatory requirements.