What Is Intermediate Metal Conduit (IMC)?
Views: 90 Author: Site Editor Publish Time: 2020-06-29 Origin: Site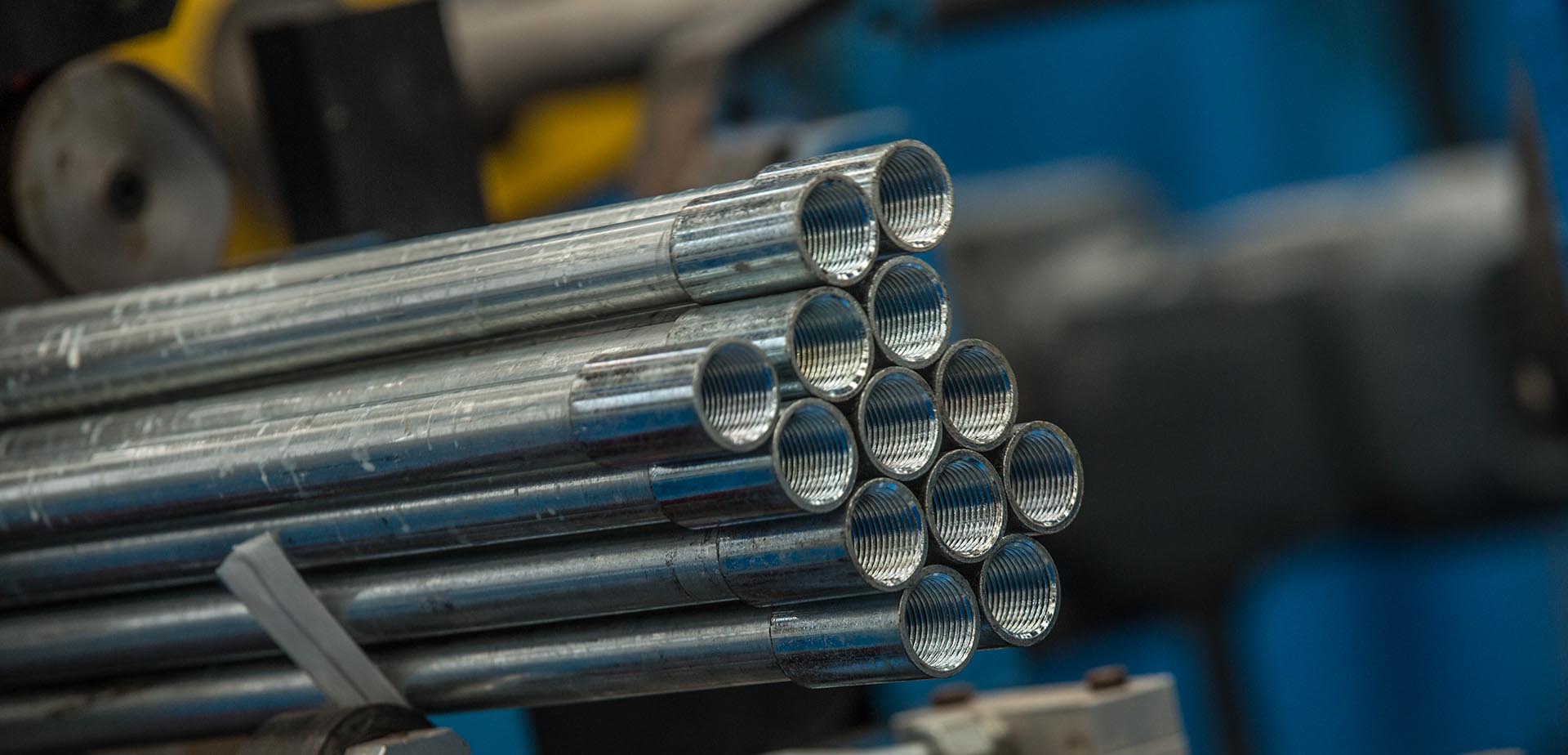 Intermediate metal conduit(IMC) is a type of electrical conduit.It is also a rigid steel conduit designed for outdoor exposure and strong connections. It was designed specifically to protect insulated electrical conductors and cables. Essentially it is something for you to pass wires through.
IMC conduit and our advantages:
The IMC conduit is produced according to the UL1242 ANSI C 80.6 standard, the size is from 1/2" to 4"and the thickness is from 1.97mm to 3.81mm. It is threaded with coupling on one side and plastic cup at the other side, and normally the length is 10 feet.
We also have pre-galvanized type and hot dipped galvanized type for the IMC conduit. We suggest pre-galvanized one for inside application and hot dipped galvanized one for both inside application and outside application.That means you can run the hot dipped one down a wall exposed or it can be concealed behind walls. And it can also be put in concrete or direct buried into the earth.
Lonwow's thread is smooth and good fit with the coupling. The coupling can be installed and removed easily. Before the threading process, we also do the beveled process to let the edge is more smooth for past pulling the wiring and cable. And fr the hot dipped one, we also do the deburring process to protect the wiring and cable when it pull through the conduit.
We also have the UL certificate of the IMC conduit. We guarantee the quality of the tubings.
IMC Conduit Fittings and Installation:
The fittings which fit with the IMC conduit, we have the elbow, couplings, locknuts, bushings, one hole clamp, two hole clamp, and the aluminum conduit body.
The threaded coupling of IMC is joined with IMC conduit to ensure safe and secure connections.Its sizes also range from 1/2 inch to 4 inches in diameter.Its surface is smooth and there is the screw thread inside to match the conduit.When you use the IMC coupling,firstly align the coupling to it and tighten it by hand and then you'd want to use your channel locks to securely fasten it.It is very important to make sure you tighten it all the way and has a nice connection.