How to judge the quality of metal threading pipe?
Views: 3 Author: Site Editor Publish Time: 2021-05-25 Origin: Site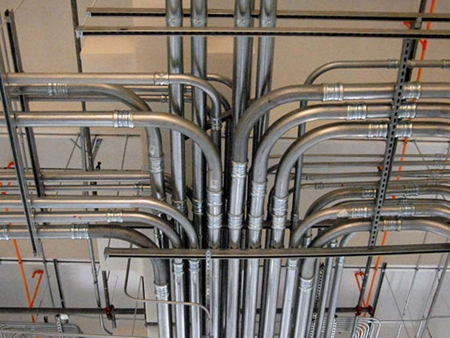 Metal Threading Pipe Features
The metal threading pipe can be used in places with strong acidity, strong alkalinity, high corrosiveness and explosion hazard to ensure the safety and long-term use of the line. The excellent mechanical properties of the threading tube can resist corrosiveness, and it can also be used under high pressure.
The surface of the metal threading pipe is smooth, the fluid resistance is very small, it is not easy to produce dirt, it is not easy to produce bacteria, and the coefficient of thermal expansion is very low. It is not easy to deform under the condition of sudden cold and sudden heat. It is only necessary to install and connect in the traditional way. Can carry out the threading of the line. The layer on the surface of the metal threading pipe is a good solution to water transportation, underground burial, and use under various acid and alkali high pressures, and the service life is very long.
Identification method
How to correctly judge the authenticity of metal threading pipes:
1. The content of impurities in the composition of high-quality steel pipes is very low, so there will be a high rigid density.
2. Inferior steel pipes are generally elliptical in cross section.
3. High-quality steel pipes are very hard and should not be scratched.
4. The internal diameter of a good metal threading pipe will not change much.
5. Frequent folding phenomenon is proved to be inferior.
6. If the outer layer of your steel pipe has pitted surface, it is proved to be inferior.
7. If the surface of the steel pipe you choose is prone to cracks, it proves that the steel pipe is inferior. Because the blank of this kind of steel pipe is made of adobe, it is prone to cracks if it encounters thermal stress.