What are the advantages of Lonwow's rigid metal conduit and elbow?
Views: 6 Author: Site Editor Publish Time: 2021-04-12 Origin: Site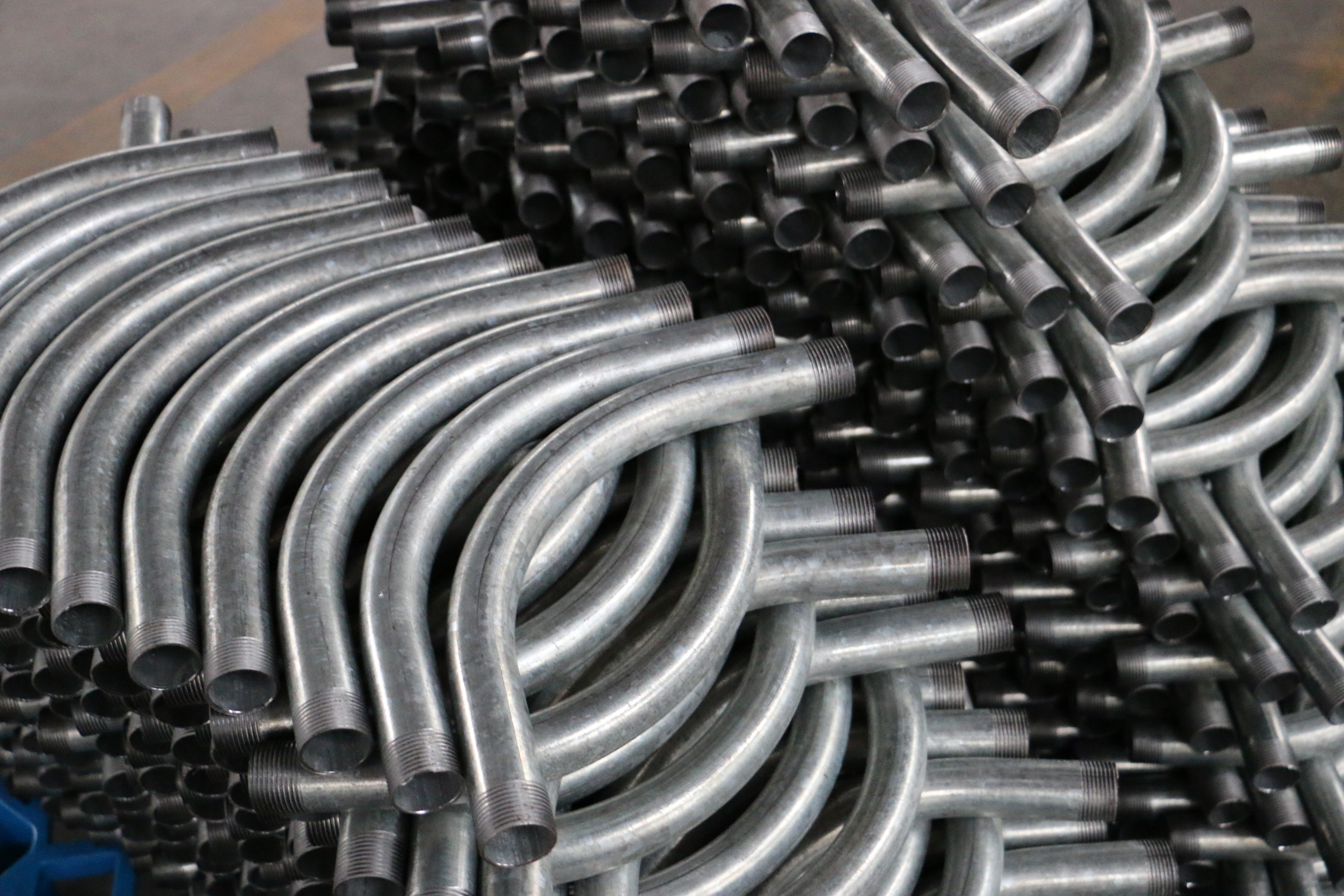 Basic information of RMC
Lonwow's RMC(Rigid Metal Conduit) has a diameter of 1/2"-6" and a standard length of 10 feet (3.05 meters). Both ends are threaded, one end is equipped with a pipe connection, and the other end is equipped with a threaded protective cap of the corresponding color.
Lonwow's rigid metal conduit is made of hot-rolled coils and produced by resistance welding.
Lonwow's hot-dip galvanized rigid metal conduit threading pipe, some protection, firmness, safety, ductility, suitable for threading work.
The inner and outer walls of Lonwow's rigid metal conduit are produced by hot-dip galvanizing, so the inner and outer walls have a strong anti-corrosion ability.
Lonwow's rigid metal conduit is to further enhance the anti-corrosion ability. After galvanizing, a transparent coating is covered on the surface of the zinc layer, and the inner surface is smooth to facilitate the threading work. The rigid metal conduit has good ductility, ensuring that it can be bent, cut, and threaded on site.
Rigid metal conduit elbow features
Rigid elbow is mainly used to connect rigid metal conduit and change the direction of the pipe.
The specifications of rigid elbow range from 1/2"-6", and the bending degrees include 90 degrees, 60 degrees, 45 degrees, 30 degrees, 22.5 degrees, 15 degrees or according to customer needs.
Both ends of the Rigid elbow are threaded, and the ends of the 3"-6" elbow will wear corresponding colored plastic threaded protective caps.
The inner and outer surface of the Rigid elbow is smooth and flawless. The hot-dip galvanizing process and uniform galvanizing are used, so the anti-corrosion ability is extremely strong.